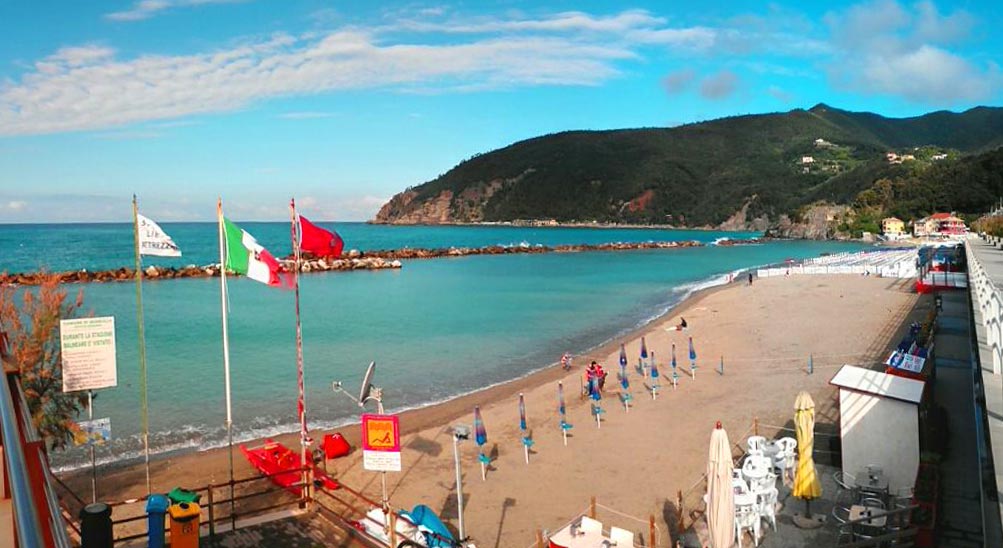 14 Jun

summer 2020 holidays in Italy to Moneglia near the Cinque Terre

Data: 14/06/2020 - 30/09/2020 - Tutto il giorno

Categorie:

Promotion summer 2020 in Moneglia (a stone's throw from the sea of ​​5 TERRE),  Children under the age of two and 50% discount on children up to 18 years.

Hotel Eva La Romantica is located in Moneglia, overlooking the Cinque Terre sea, just a short distance from Portofino. Strictly as it is between the mountain and the sea, it looks like a country that has been stationary over the years. With pulleys and colored houses, palm trees swaying to the wind and the long crescent moon, the scent of basil and lilac, Moneglia has retained the charm of another time. Hotel Eva La Romantica is situated in the quiet and silent area of ​​Venice, only 150 meters from the sea, thanks to its enviable position: far away from cars, olive trees and lemon trees. You only get there with a blind down road. Whatever the room you are reserved for, the only noise you will be disturbed will be the chirping of the cicadas.